Simple, economical, installed in an instant and effective against snoring from the very first night!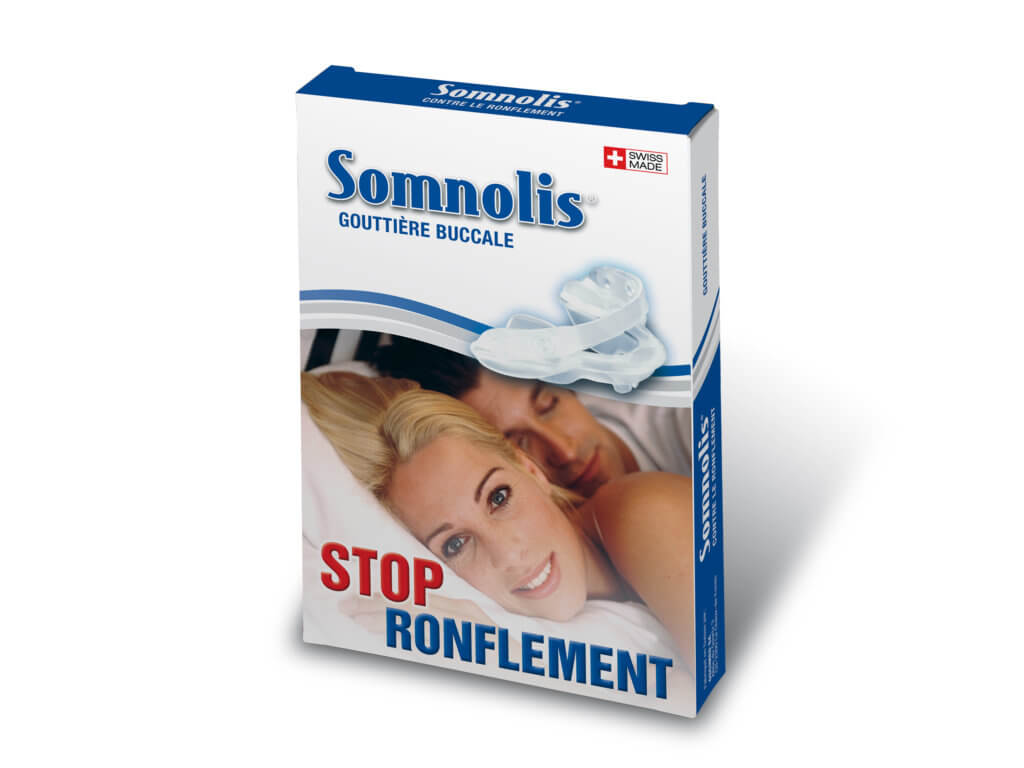 Somnolis against snoring is a thin mouth tray. It requires no dental impressions and can be placed quickly and discreetly in the mouth. It is ideal for occasional or irregular use (holidays, camping, short hospital stays, for example). It uses the medically recognised principle of mandibular advancement. Its very affordable price gives you the chance to test the effectiveness of mandibular advancement.
Contents of the Somnolis set
1 SOMNOLIS anti-snoring mouthpiece
4 flexible adjustment straps
1 instructions for use
When can you use SOMNOLIS?
Snoring
Apnea for occasional use (travel), doctor's authorisation required.
When should you not use SOMNOLIS?
Wearing a removable dental prosthesis.
Wearing a partial denture that does not fit properly in the mouth.
Pain in the mandibular joint.
Loose, unstable teeth.
Important
If you use it regularly (every night) and for an extended period, we recommend the use ofa SOMNOFIT mandibular advancement orthosis.
Documentation